Darkest Planeswalkers Playmat Project Completion Time : 1 Week | Completion Date: February 27th 2018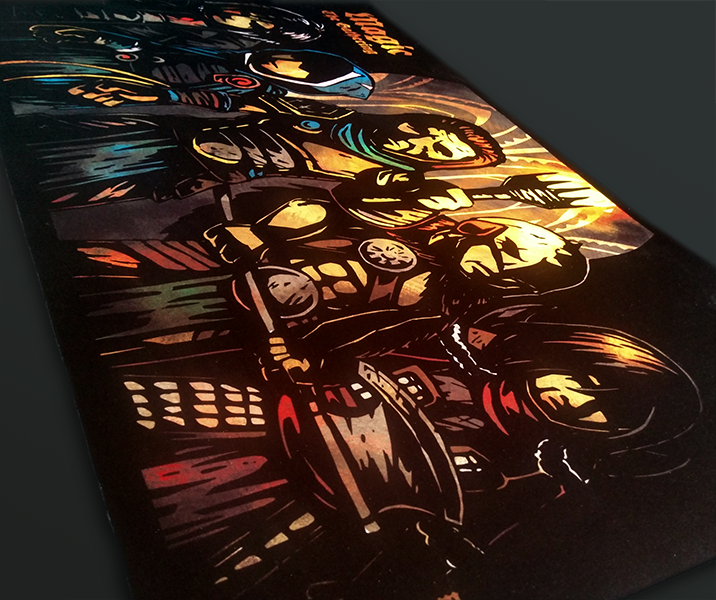 Flat Image
Purchase on Etsy
Purchase on Ebay
Concept
I was playing the Darkest Dungeon game on steam and something that really struck me about it was the gorgeous artwork, the style was so distinct and unique I wanted to try it for myself. However making a carbon copy of a piece of artwork is boring so I wanted to try the style with a twist. My go to fanart is usually Magic: the Gathering, and for a few years I'd wanted to release a mirrored playmat to my "
female planeswalkers
" mat with all the monocolored male walkers. Seeing how this style was aggressive and dark I thought it might be a fun contrast to my female walker mat!
Method
This was more of an art challenge than anything, so for the most part I took a piece of reference art and copied the layout with mtg characters instead. Usually I start with a pencil drawing and scan it in, but this time I started with a digital sketch and spent a long time refining it in photoshop.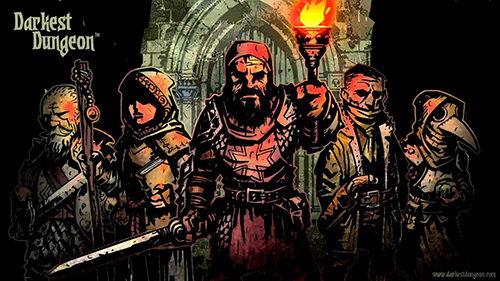 Reference Image
After nailing down my line work I moved the entire thing into illustrator and did a live trace to give it that really clean crisp look.

image before vectorizing

image after vectorizing
Then I brought it back into photoshop for coloring. I did simple block coloring and relied on a bunch of different overlay and multiply layers to get an effect similar to the textured look of the original piece.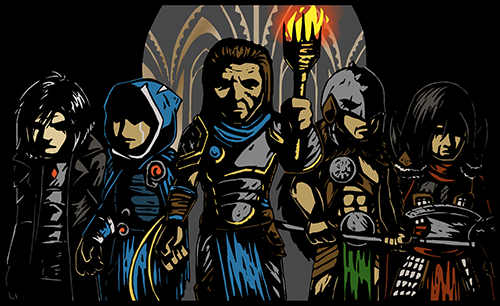 image without overlay layers
Reflection
I'm pretty pleased with it, when compared side by side to the original it's pretty different, but a lot of people seem to be able to instantly recognize the art style.
Purchase on Etsy
Purchase on Ebay